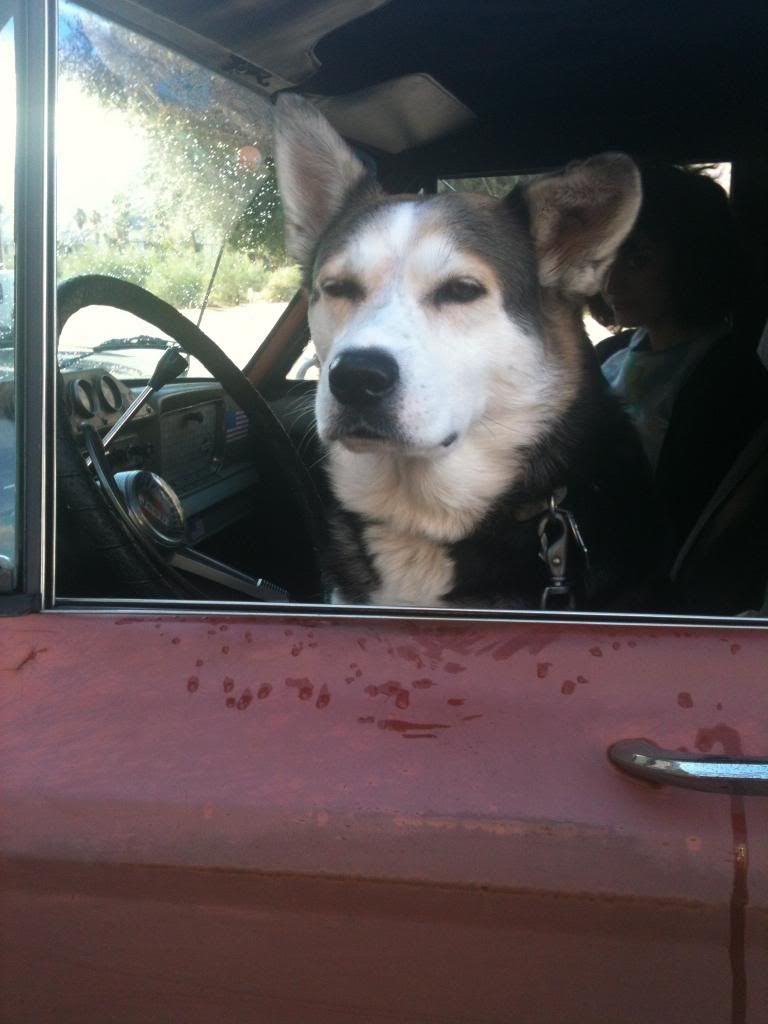 Hey there! Banjo says, "hop in y'all, and let's take a drive to Outfitsville!"
I bought this t-shirt as a Valentine's Day present for myself 'cause Jeffrey Lee Pierce is my truest l♡ve, ha. It's got an illustration of a medicine chest, and each bottle features a song from
Fire of Love
, the band's first album. The Gun Club has been my fondest obsession since I was 17, and the amount of devotion I feel for them has gotten me through the roughest of times. I know it's all trite and kiddish to announce "this band changed my life!" but... this band... it changed my life, man! ;) To find this perfect marriage between the old-school country and blues I'd grown up with, and the brash early punk rock I fell for in my late teens, was nothing short of revelatory. Anyhow, good buy; I'll be wearing this shirt 'til it goes to rags on me!
And an asymetrical hair 'do from last week I was pleased with: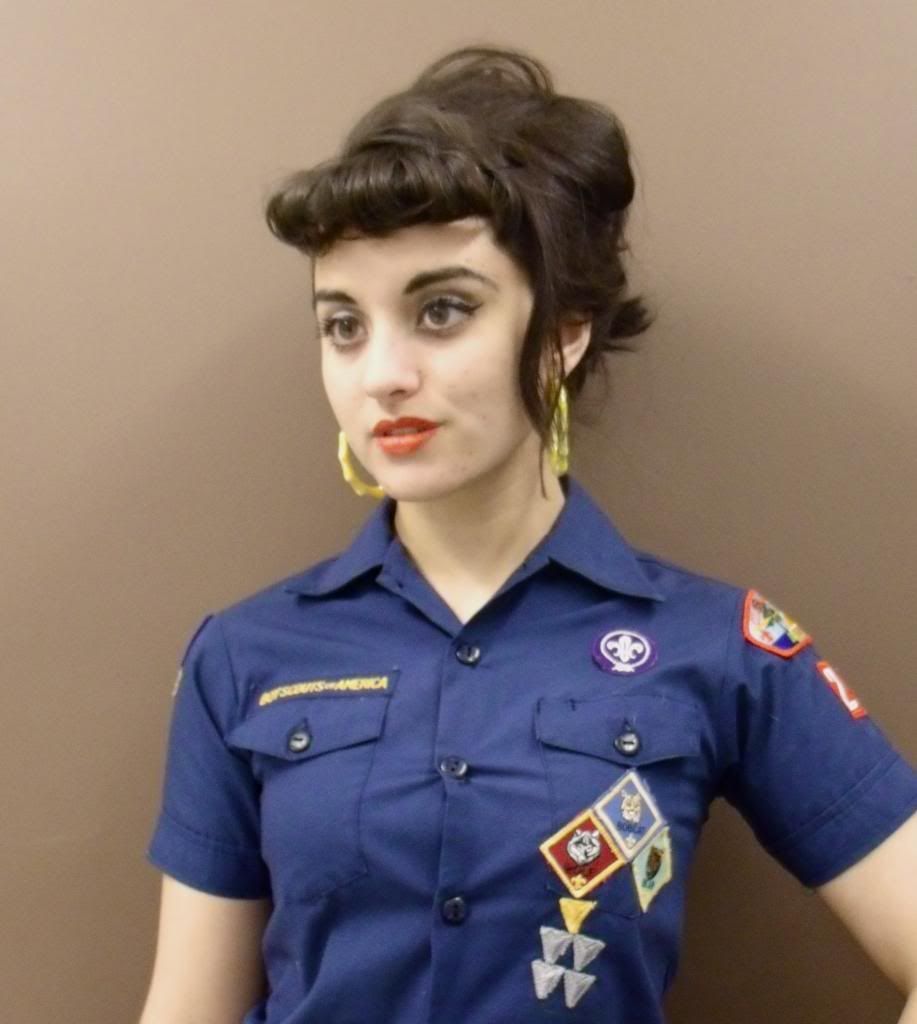 The Boy Scouts blouse was a fun thrift store find a few years ago. I was also wearing some lame jeans you don't really need to see.

And yes, I cut my bangs again back in December, but immediately regretted it so I hide them most of the time!!
And a song I dig:
Well, hope you're doing swell!
Tell me, what band has changed your life the most??
Inquiring minds want to know!