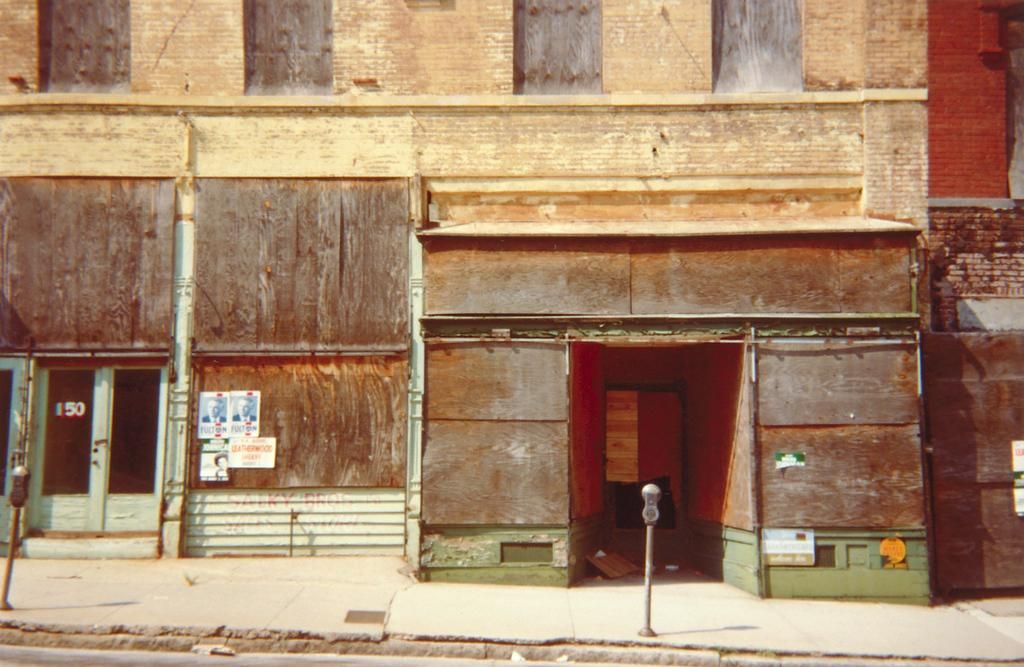 untitled; 1979
Often I find buildings can be as fascinating and engaging to look at as any human face, and William Christenberry's photographs are a fine example of this. Growing up in a post-agricultural-boom hamlet, I was peculiarly fixated on the abandoned farms and houses near my home; as a girl, my sketchbooks and journals were just filled with stories, poems, and drawings of these vacant buildings out in the hills, imagining up all the stories that could be within their walls. His portraits of dilapidated buildings bring me back to those feelings of summertime wonder and exploration, tinged with the strangeness of decay. Christenberry also has a wonderful eye for folk advertising signs, and his manner of capturing vestiges of local color is reminiscent of F.S.A. photographers like my beloved Walker Evans.
Now, a major pet peeve of mine is the recent trend for "
ruin porn
", or senseless romanticization of abandoned buildings (like the pictures of abandoned Detroit which make us go "oh, how tragic!"). I find this a problematic way to look at these modern ruins, as it reduces them to glorified "has-beens" and doesn't take any heed of the larger cultural and social implications of urban decay. I think Christenberry's work nicely shows a way of documenting faded structures without lapsing into that trite and reductive sea, however. His buildings may be weathered and derelict, but they are also bursting with the vitality of a past culture. Looking at them doesn't make me feel melancholic or nostalgic, but rather I see the potential for art and beauty in these otherwise overlooked old buildings.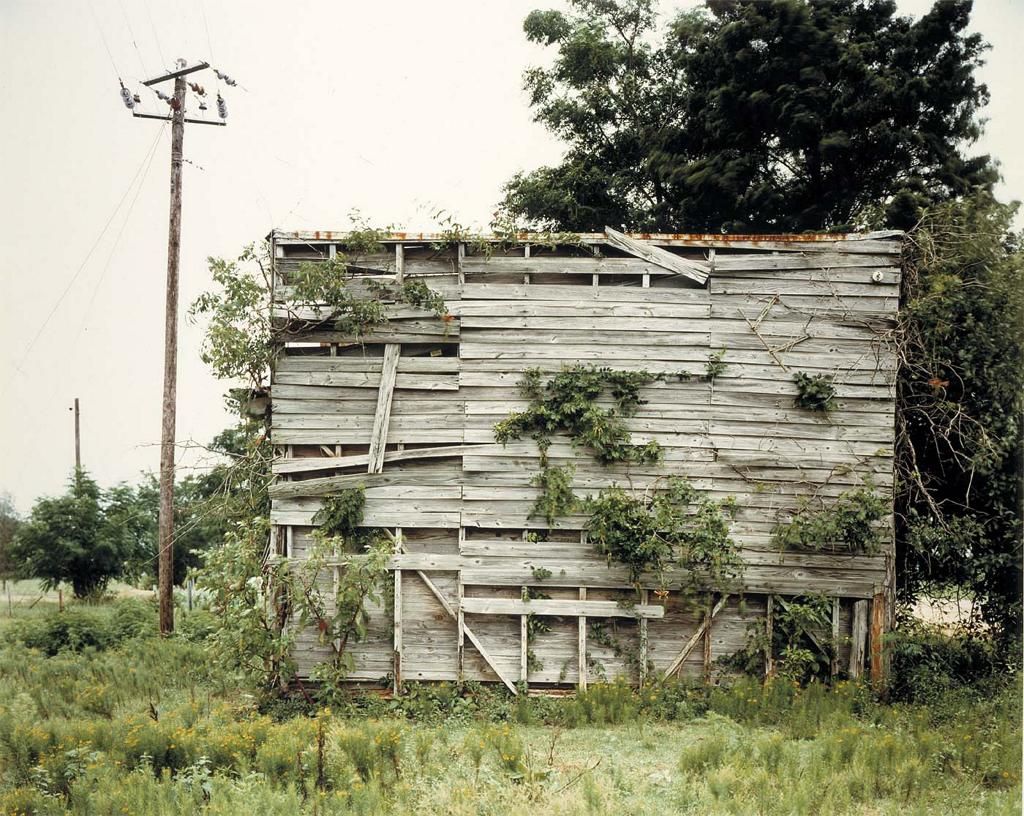 South End of Palmist Building--Havana, Alabama; 1979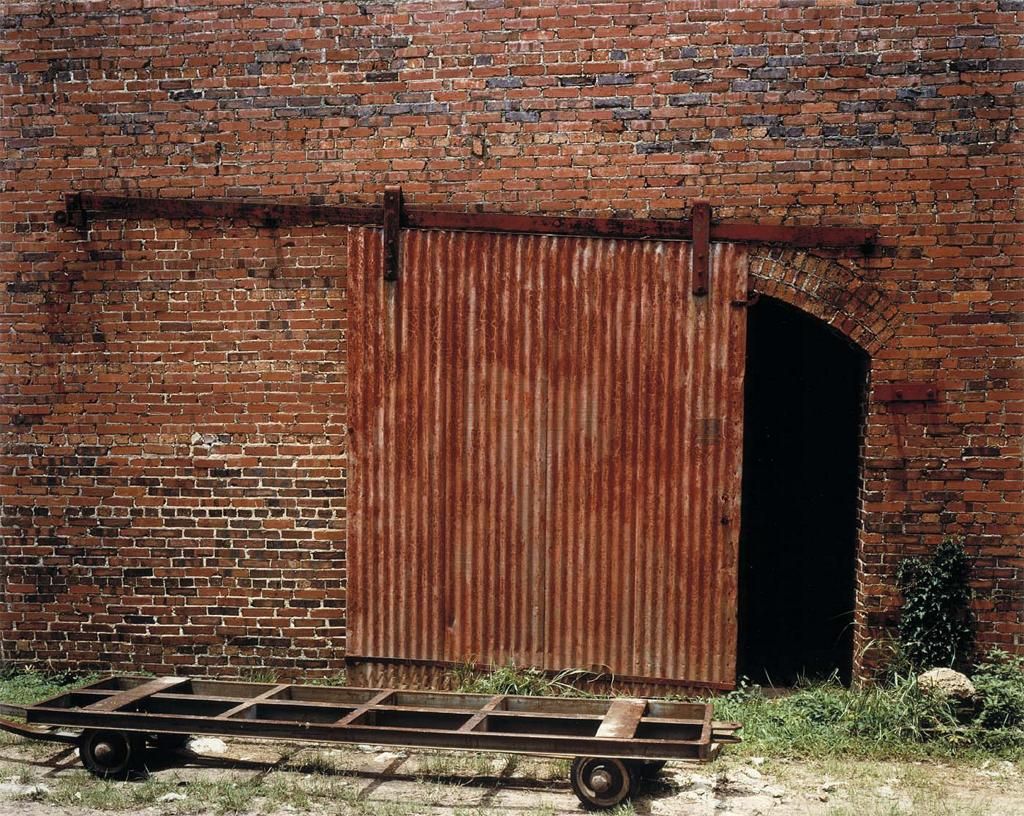 Cotton Warehouse Door with Cart--Selma, Alabama; 1979
House and Car, near Akron, Alabama; 1981.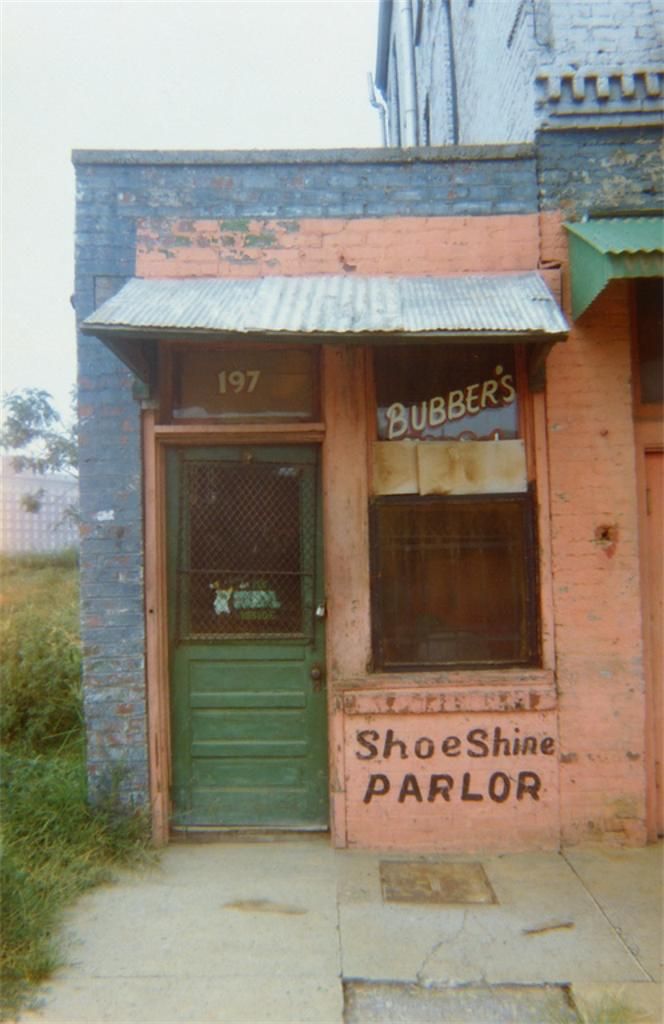 untitled; 1979
Union Gas Station, Near Greensboro, Alabama; 1977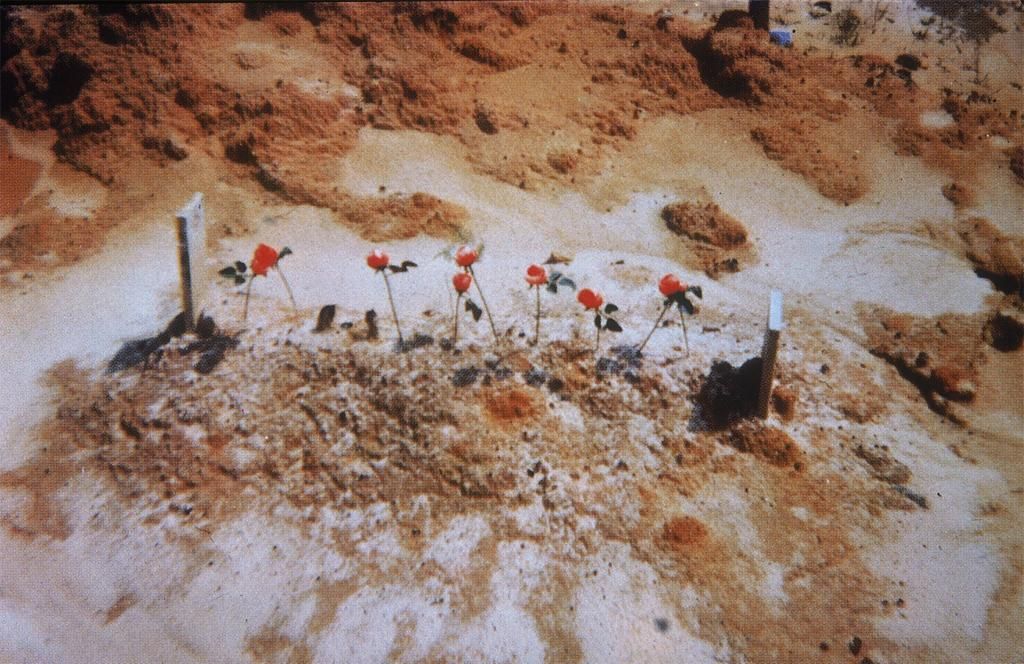 Child's Grave w/Roses, Hale County, Alabama; 1975

Have a fine weekend now!
♥♥♥