Greetings earthlings! Would you believe, so soon after
this post
, I stumbled upon this jewel of a 1950s Egyptian-themed dress?! 'Twas $10 at a sale at my favorite antiques store, and though I need another summer dress like a hole in my head, I couldn't turn down this stroke of good fortune.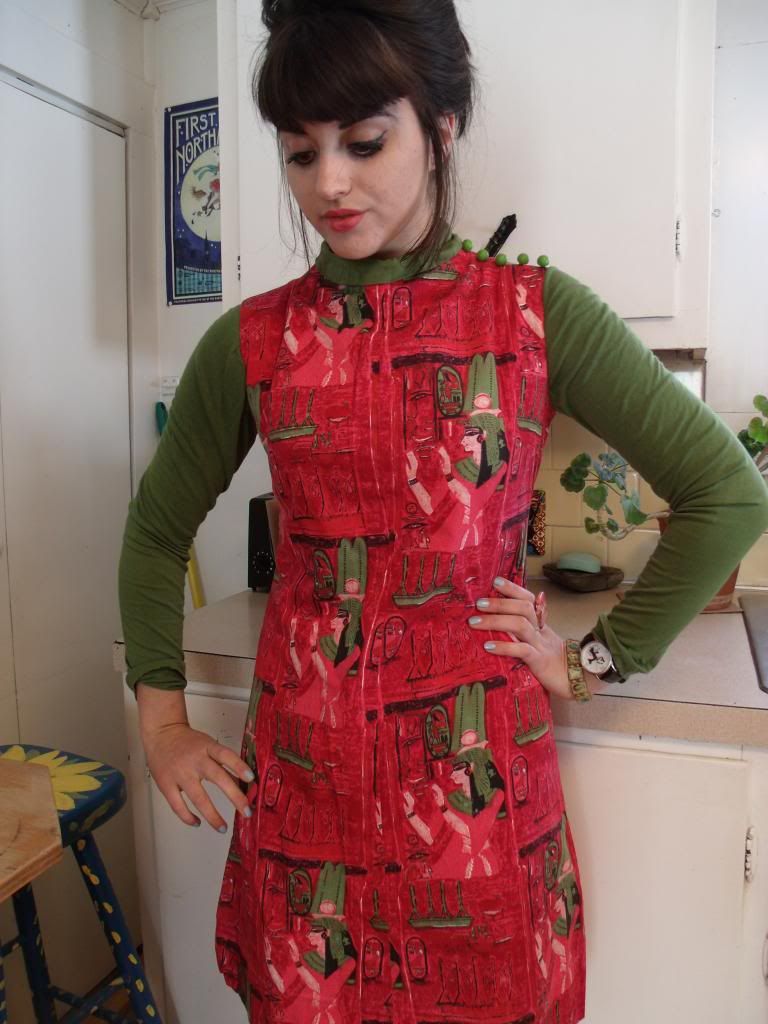 I don't believe I have done a proper outfit post to this site since the autumn... and here it is, almost Spring! Well, I've spent most of the winter in California where I didn't have a digital camera, and then the California Casual bug bit me hard! Now I'm back in the 802; time to get back in the game!! I'll confess I'd rather wear this dress with bare arms and sandals, but in spite of all my daydreaming it is winter. (Hence the funny turtleneck ;)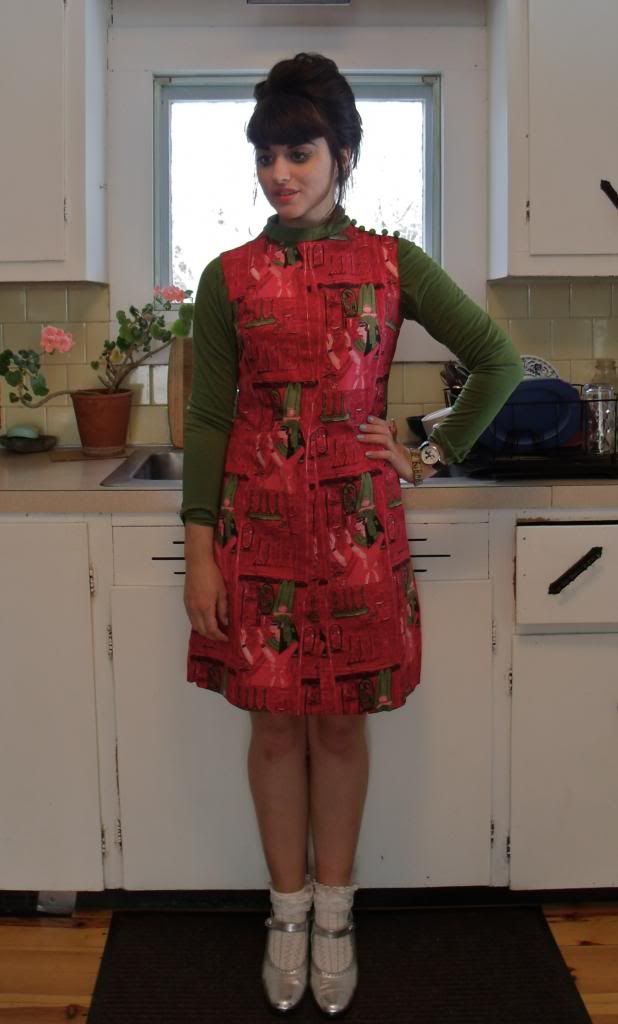 Such a great print, and in hot pink no less!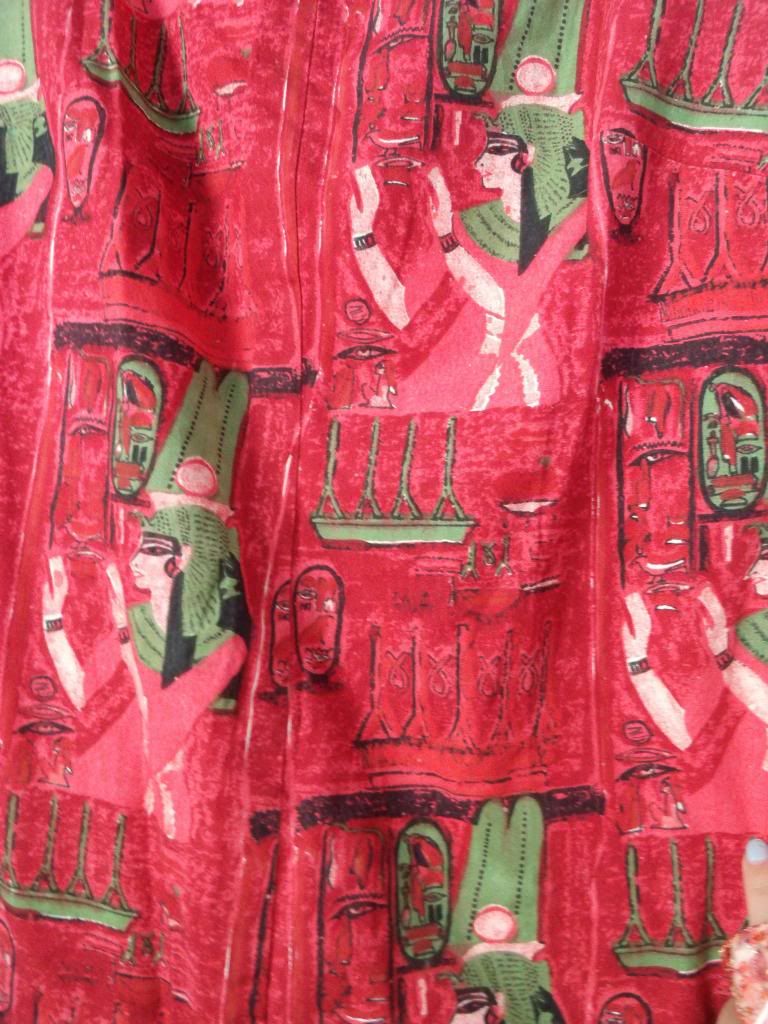 For my American friends, I hope you've got President's Day off and are having a grand weekend. I'm visiting my family, and reveling in a spot of sunny Spring-like weather ♥