(Outfit: 1950s day dress; TUK ballerina flats)
Hooray, it's gingham season!! Here are yet more photos from my voyage chez-moi the other weekend. Both my parents (they're divorced, but good friends/live near each other) have extremely picturesque historic homes in extremely picturesque rural landscapes. I was about to say I was lucky, as they make good backgrounds for my vintage clothes, but I think it's vice versa: my appreciation of old things sprang from where I was raised.
These pictures come from the barn behind my mom's house; it was built in the 1830s, I think, and certainly showing its age; seriously, I risk life and limb climbing around in the hayloft. It's full of weird old antique farming implements and containers; it's a fun place to spend rainy days.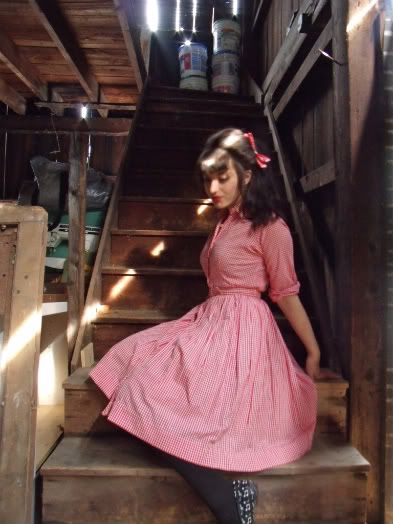 Thank you, rays of sunlight, for being so photogenic!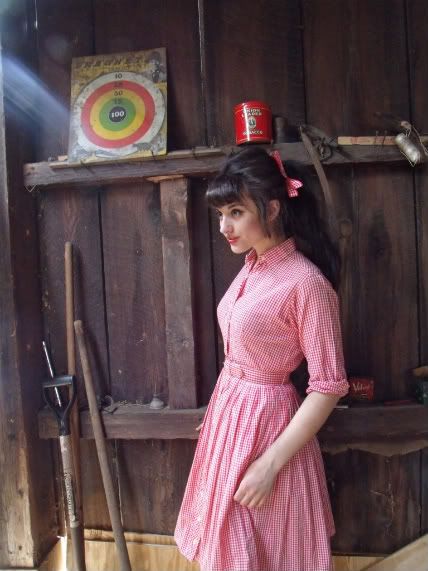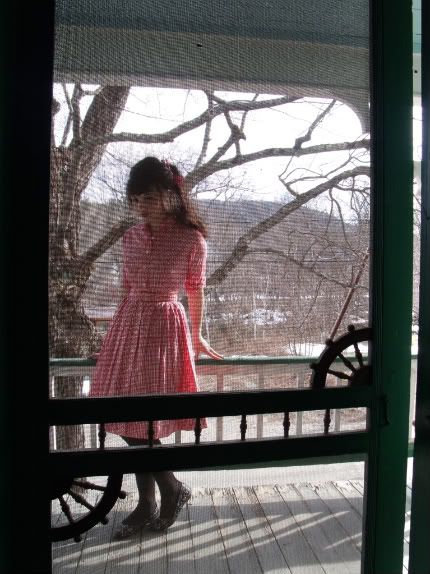 I hope your weekends were wonderful! I have a big basket of chocolate bunnies and Peeps to go through; it'll be a wonder if I can still fit into my little vintage frocks for a while, haha! 
Also hit up some antique stores and came home with loads of magical finds-- to be featured soon!